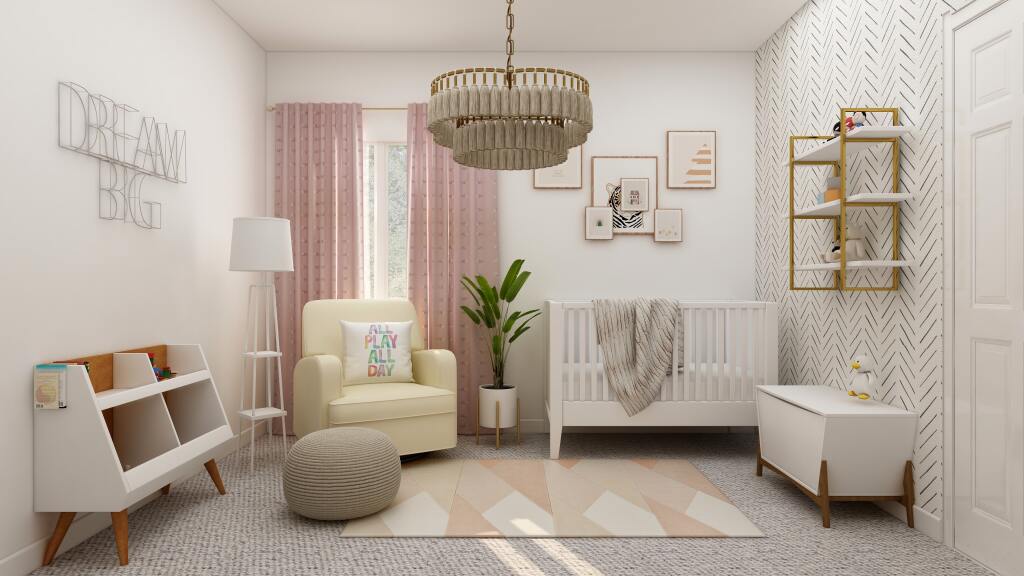 It's definitely baby season! Lately, I've been getting a lot of questions from first-time mamas about what items I thought are registry-worthy and after answering a few of them, I thought why not just make a consolidated list that's easy for all the first-time mamas to peruse through? So here is a list of my must-have items that I used for both my daughter and my son. Let me first preface that I've done my fair share of research while I was pregnant and even post-birth. I went through quite a few products that were gifted/purchased and narrowed them down to just 20 items that I would consider my "holy grails" for my two children. In my opinion, these items are not just practical, they're also very durable and quite pleasing to the eyes of the modern mamas out there who care (and rightfully so) about the aesthetics. So here it goes!
Bottle Warmer – we use this on a daily basis. What I love about this particular one is that it has enough room to warm up two full-size bottles. It can also be used to sterilize bottles, small toys, pacis, teethers, and pump parts. AND it can be used to heat up frozen baby food! My daughter is 21 months and my son is 8 months and we use it multiple times a day!
Silicone catch-all bib – this is a must for when littles start learning to eat solids and drink water from a cup. It's everything a parent can wish for–easy to clean, dishwasher safe, non-toxic, and functional!
Stokke Steps High Chair– We previously had a different high chair that we regretted getting when we found ourselves tripping over its sprawled-out legs. We upgraded to the Stokke Steps because of its smart design that didn't give up form for function. Because the legs aren't in the way, we never trip over them AND they don't take up precious real estate. We also love how it grows with the child throughout their childhood years. We've used this chair as an extra guest seat (for an adult) when we ran out of dining chairs and we can say that it has been holding up very well!
Baby wipe dispenser– I never thought this was necessary until I started to realize how much plastic, money, and time I was wasting by using wipes out of the cheap bag it comes in. When you're in a hurry, the last thing you want is to have multiple wipes coming out at the same time (or continuously one after the other)! And then before you know it, you're all out of wipes AGAIN! I get wipes in bulk and refill my wipe dispenser whenever I run low. The Ubbi wipe dispenser is the one we use and love because it's simple and smart. There's a weighted plate that makes sure your wipes come up ONE at a time. It's nonskid so it won't be slipping and sliding everywhere during a diaper change. There's also a clear window on the front to track whether you're running low. Genius!
Changing pad – A lightweight changing pad that you can take around the house is a must since you'll be spending most of your day changing diapers! In my opinion, there is absolutely no need for an expensive one because those are most likely a lot heavier. During the first couple of months, we changed diapers on the sofa, on the bed, on top of the dining table, literally everywhere so it was convenient to have something light and portable. 
UPPAbaby Vista stroller – before the Mockingbird came out with their single-to-double stroller, we had the single-seat version which we absolutely loved. The price was simply AMAZING for the quality! However, after quickly getting pregnant with my second, we had to retire our beloved Mockingbird and get the next closest stroller we could find that had all the features of the Mockingbird (but could also be used as a double). That was the Uppababy Vista and we absolutely love this stroller too! The quality is amazing (as expected) and you can definitely tell every inch of this stroller was thought through for the convenience and experience of both the parent and child. The stroller comes with a hefty price tag but it has great resale value if you ever want to resell your stroller once your children grow out of it! I've seen and heard people buy used UPPAbaby vista strollers for a pretty penny on FB marketplace.
Nuna Pipa Lite LX Infant car seat – Google "lightest infant car seat", and see what you get! You'll most likely see that the Nuna Pipa Lite LX is the first on every list. The carrier is only 5.7 pounds which is music to the ears of mamas who are always on the go! My son, who is 8 months old, is over 20 pounds so the last thing I want to do is to carry more than I need to, especially when I don't have my husband around to help. 
Solly Wrap or BABYBJÖRN Baby Carrier Mini – The first couple of months were when I wanted to keep my babies close– especially since they're sleeping away most of the day! My first had very bad reflux and keeping her upright for at least 20-30 minutes after each feeding was absolutely necessary. Keeping her in a wrap/carrier made this easy for me so that I could move around while having my arms free. It's fairly easy to work on things, go for a walk, pick up around the house, and even sit down while carrying your baby! My son still likes to take naps in carriers/wraps when we're out and about and for some reason, it completely knocks him out even with bright lights and loud noise. Simply life-saving! 
Pacifiers – There are babies who are champs at taking any pacifier and then there are those babies who have preferences. Both of my babies did not take the pacifiers they gave us at the hospital. After a couple sucks, it would slip right out and many times I'd end up holding it for them. The ONLY pacifiers they took were the MAM pacifiers. Thanks to the anti-slip texture of the nipple, these stayed in their mouth with minimal effort. For the record, my daughter loved the pacifier from the beginning but my son never really stayed interested in them (even though he didn't have any trouble keeping them in). Pacis were a must for us when we began sleep training so that they were able to self-soothe. 
VAVA Video Baby Monitor– We were always skeptical about baby monitors that had to be connected to wifi. After hearing horror stories of instances of when they were hacked into, we said NOPE! When I came across VAVA's video baby monitors as one of our options, I knew I'd end up liking it because of how much we trusted VAVA as a brand. I could write an entire blog post just raving about the monitor but I'll just highlight a few of the features we absolutely LOVE. First, you can connect and sync up to 4 cameras (currently we have one in each of their rooms and are planning to get one more for their playroom). Second, the display has high resolution (in color) with an automatic night vision mode. When I say high resolution, I mean it's really high. We can even see our children's chest rising and falling and their tiny fingers moving while they're sleeping! Last but not least, it has a very long transmission range. I've taken the display outside to check the mail numerous times with no interruption.
VAVA Baby Night Light– Told you I was a VAVA fan! I didn't think a night light would be a necessity from the beginning but boy, was I wrong! Especially in the newborn stage when the baby requires multiple feeding sessions and diaper changes, it's helpful to have a dimmable night light in the room. With a night light like VAVA's it's quite easy to adjust the brightness of the nightlight to you and your baby's preference. Since it's portable you can take it with you from your bedside to the changing station. It has a pretty long battery life in my experience, it would last 3-4 nights of multiple night feedings and diaper changes before it required a charge. Even though both children no longer wake up during the night, I still use it when I need to go to and from the restroom!
Baby aspirator Nosefrida– This does wonders to help clear out your little one's nose. Newborns especially, have a lot going on in their nose and their nostrils are TINY so don't be surprised when you use them from the beginning! This also comes in handy when children get congested. Since very young children don't know how to blow their nose, you can easily alleviate their congestion by using an aspirator. 
White noise sound machine or Marpac Dohm sound machine that uses the natural fan-based noise to produce soothing white noise – the last thing you want is to wake a peacefully sleeping baby. One way to prevent unnecessary wakeups is to use a sound machine. Sound machines drain out noises that can wake up your child prematurely. My children weren't the only ones who benefited from a sound machine. It helped me too! No one ever told me newborns are noisy sleepers! They grunt, wine, gurgle, sneeze, cough, and shift around and it's not very easy to sleep through it all, especially as a new mama! Noise machines will help dampen those sounds (don't worry, you'll definitely hear your child cry) so that you can also get better sleep. Win-win for everyone!
Swaddle/sleepsack – The swaddles we liked were by Swaddleme. We wanted a quick and easy sleepwear solution that would take the least amount of time to wrap our baby while providing the warmth and comfort they need. The velcro fasteners were strong enough to keep our babies swaddled the entire night. It held up very well through both babies. Not to mention transitioning to having one arm out was a breeze. 
Boppy breastfeeding pillow – if you're in the market for a breastfeeding pillow that serves multiple purposes, look no further. The boppy breastfeeding pillow served (and is currently serving) us quite well in our breastfeeding journey. The last thing you want to do is hold a 20+ pound baby while breastfeeding with no support first thing in the morning. I love the support it gives me during breastfeeding sessions and for young children during tummy time and learning to sit up. 
Kinsa Smart Thermometer – I was gifted an infrared ear/forehead digital monitor that I thought would be my go-to thermometer but that was when I didn't know a rectal temperature gave the most accurate internal temperature readings in babies. The Kinsa thermometer is simply genius. It's FDA cleared for rectal, oral, and even armpit temperature readings. You can even connect it to the Kinsa app on your phone so that it automatically tracks your baby's temperature. I love how it also gives us guidance on when to visit the doctor/take medication based on age, temperature, and symptoms. 
Ubbi Diaper Pail – It's the perfect size and aesthetically pleasing! We have it in white and most of the time, it blends in with the rest of the room. Plus it has a child lock! But even a great quality diaper pail can still leave lingering unwanted odor especially when it's close to being full. So, a great way to help mitigate this is baking powder! Sprinkle some in the bottom of the trash bag. This will help tremendously in preventing and even eliminating odor as it's filling up. You can also mix a few drops of essential oil (lavender and lemon are my two favorites) with baking soda!
Diaper bag with lots of pockets – This is the one I have and I love it! It's spacious, has MANY compartments, includes a wet bag and foldable travel diaper changing pad, and it's vegan leather so wiping off spills is super easy. Beware I keep a lot of things in the nooks and crannies of my diaper bag but the amazing thing is, this bag can fit it all! 
Reusable nursing pads – After my milk came in, I would go through disposable nursing pads by the boxes. So after I had my second child, I tried out reusable nursing pads and oh how I wished I used them from the beginning! Not only do they absorb more milk, you save so much more money, and they are so much more comfortable! I love the overnight ones from Bamboobies since the surface area is larger and is super absorbent. They also carry multipacks that include a pair of overnights and thinner ones too. 
Diapers of different sizes- usually you can get by with the number of newborn-size diapers that you bring home from the hospital. Both of my babies were over 8 pounds when they were born and they quickly put on weight. Once we used up the newborn diapers from the hospital, we went straight to size 1 diapers with no problem. Most likely the number one thing you'll be spending the most money on in the long run will be diapers (whether it be disposable or reusable) so it'll be a smart move to add diapers to your registry. Don't be afraid to add size 2, size 3, and even size 4 diapers to your registry! You'll need them eventually! Here's a tip for new mamas: if you're noticing more than usual leaks/blowouts, you probably need to size up! Which is another reason why it's great to have larger diaper sizes on hand! I love the Pampers Pure diapers for daytime use, and the Huggies Special Delivery for nighttime use as these are the only diapers that last throughout the night (12+ hours) without any leaks! (Yes, I'm one of those rare mamas who like both brands.) Both are hypoallergenic, fragrance-free, and paraben-free! 
Veteran Mamas, I'm curious! If you can do it all over again, what would you include in your baby registry?